We invite you and your school or organization to take The Camel Pledge!
When you take The Camel Pledge, you are showing your determination and personal commitment to end bullying-based violence in your community. Anyone of any age should take the pledge. It's going to take all of us working together to eliminate unacceptable behaviors that result in violence, trauma and abuse.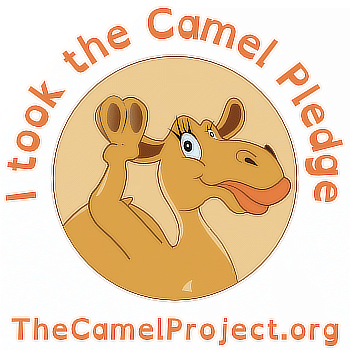 Besides building awareness about Bullying, for taking the pledge everyone will receive a wallet-size pledge card and "I took the pledge" sticker.
Also, we will post on Social Media that your organization supports Bullying elimination. Schools or organizations will also receive a vinyl banner to proudly display your support for building awareness about Bullying for your staff and leadership.
Contact us to schedule a 15-minute site visit or Zoom call to administer the Pledge. You can invite us to a regularly scheduled staff meeting, as well.
Together we can eliminate Bullying and Bullying-Based Violence!